WebStorm/PhpStorm Tournament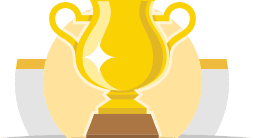 Tournament Description
JetBrains and ShortcutFoo have come together to sponsor this months WebStorm/PhpStorm Tournament! Prove your knowledge of all the nifty hotkeys in WebStorm and PhpStorm!
Here's how it works:
Enter the tournament arena and click on "Fight." You then have 30 seconds to show your shortcutting prowess on the first 6 units of the WebStorm/PhpStorm Dojo. The person with the fastest and most accurate responses wins the prizes listed below.
You can fight as many times as you like over the course of the tournament. We count your highest score. If you're not satisfied with your score and want to improve it, go over to the
Learn Section
and do some training.
Good Luck!!!
The Tournament is over! We will be opening up our next tournament soon! Be on the lookout! Congratulations to the winners!

Start: 9/22/2018
End: 10/23/2018
Days Left: 0

Attempts: 3875
Members: 108
Tournament Closed